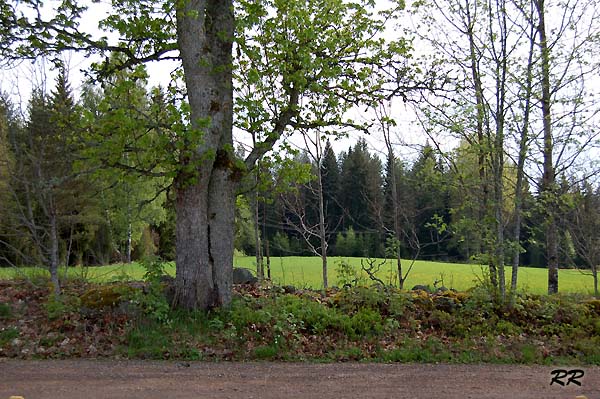 The field in front of the house
I am Susanne Uhrdin Håkansson, and I live with my
husband Joachim in Drömmeshult, about 15 km from
the small town Vetlanda in the south of Sweden.
It´s a forestry farm, and it has been in Joachims family since
the middle of 1800.
On the farm there are also our lovely Belgians,
2 Tervuerens and 9 Laekenois, and a cat.
Guess who is the boss?
There has almost always been dogs in our lives.
In Joachims family there´s been Bostonterrier and
Golden retrievers, and in my family German Shepherds,
Rottweiler, Shih Tzu and also some mixed.
After my last German shepherd, we decided to get
a Belgian Shepherd, and the variety was Tervueren.
His name was River, and he was the nicest dog ever.
The coolest dog we ever had...
We were totally sold, of course!
Unfortunately he died when he was only 4,5 years old.
He had a heart sickness that finally took his life.
In the early summer of 2001 our second Belgian arrived,
also a Tervueren. Athos is a great guy, and he has finally
landed on the ground! It took only about 5,5 years........
In February 2003 our first Laekenois entered our lifes,
Daisy. She is a lovely girl who lightens up our days.
In August 2004 Daphne, our second Laeken girl came
into our lifes.
After that life has been going on, and some more dogs have
arrived in our home. In May 2007 our first Laekenois import,
Van de Baarbeekhoeve Gina, and in June 2009
our first Tervueren import came, also from
Kennel van de Baarbeekhoeve. Her name is Izzybelle.
You can read more about our dogs, results and activities
on their own sites, from both the training ground and showrings.
We wish you a joyful time surfing our site!

Our plans are to breed in a small scale, in home
environment, with sight on healthy, nice and
goodlooking workingdogs!
Welcome!